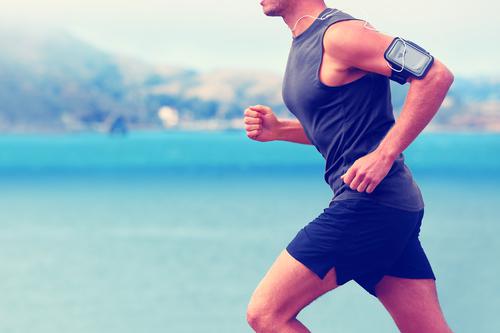 THE BEST TIME FOR EXERCISE DEPENDS ON ONE'S ONLY BUSY SCHEDULE,BUT CONSIDER THE PROS AND CONS TO MORNING,AFTERNOON AND EVENING WORKOUTS BEFORE DETERMINING THE BEST TIME FOR YOU.
Wake up early to exercise can give some people a day long energy boost but other may find it an unsustainable routine.Most of you don't have the time to do cardio for 30 minutes a week,lift weights twice a week and incorporate flexibility training,balance work,mind body exercises and other types of physical activity in to your routines.
It is most important factor to remember that the key to getting on the right track to better health and fitness is to simply perform more physical activity than you do now.Very few people have the time to be physically active.
Very often a question arise for the newcomers that what is the best time for exercise?The simple answer is that the best time for exercise is whenever you are most likely to sticto your routine.It is important to fix the time of day when you can most often get your workouts in,because the benefits derived from physical activity are largely reliant on consistency.Personal preference is not the only factor because if you are attending group exercise sessions at a fitness facility,your options are limited to the times your preferred classes are offered.If you starting walk finding the right time will have to be a group decision.
THE ADVANTAGES AND DISADVANTAGES OF MORNING,AFTERNOON AND EVENING PHYSICAL ACTIVITY :
THE MORNING : A number of people find that starting their days with exercise allows them to be more consistent,however the events of the day have not yet conspired to detail them.They also tout the energy boost they feel as they start their days and often report that early exercise sets the tone for them to make healthier choices all day long.Major disadvantage of morning exercise is obvious,you have to get out of bed earlier if the rest of your daily routine is going to stay the same.Most beginners get caught up in the excitement and high levels of motivation they feel and will enthusiastically declare that they going to wake up at 6 am every morning and hit the gym before work five days a week.It is a great plan if it matches your personality and routine,take a step back and be honest with yourself about how long that's sustainable.If can not you may try just waking up early one or two days a week to see how it goes.
AT THE AFTERNOON : Lunchtime or mid-afternoon workout can be a great break from the workday.It can provide a much needed energy boost and mental health break leaving you more productive toward the end of the workday.The disadvantage of afternoon exercise is that it is limited time.If you work all day sneaking away from the office midday to work out can be a little challenging even if you free up the time is to put it in your calendar and obey it like you have a meeting,you may have to cut exercise short in order to allow time for showering and changing your clothes before returning to work,also meal planning can be a little tricky if your afternoon exercise is around lunchtime.It may take some trial and error to determine if working out before or after lunch is best for you.
IN THE EVENING : Evening exercise can be an effective stress reliever after a day long work,if you energy to workout and do not allow fatigue to keep you from following through on your fitness goals.The most disadvantage of evening exercise is the potential for disrupted sleep.The energy boost that physical activity provides may be counterproductive if you workout too close to bed time.Moreover willpower wanes over the course of the day for most people which is why it can be more difficult to hit the gym in the evening,even when you wake in the morning with the best of intentions.Paying for a class or committing to a friend can make it easier to follow through.