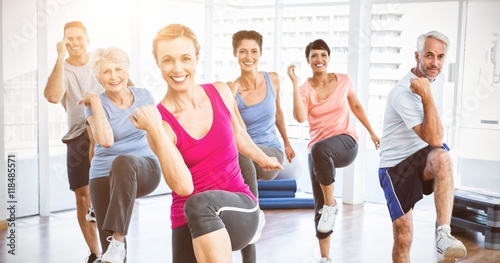 As the people becoming Age,there are two forms of exercise which are most important to focus on,Aerobic exercise and Cardio,which gets heart pumping and sweat flowing and Strength Training which helps keep Aging muscles from dwindling over time.
AEROBIC EXERCISES FOR ANTI AGING :
1. JOGGING :- Aerobic exercise such as Jogging may help reverse some heart damage from normal aging.Aerobic exercises may guard against age related decline because of reduction brain connectivity.When people become age,the brain and any other organ begins to work less effectively,so signs of decline start to surface.The memory might not be quite as sharp as it once was.Older people who develop Alzheimer's disease often first enter a Stage Known As Mild Cognitive Impairment,which involves more serious Problems With Memory,Judgement and Language.
2. CYCLING :- Cycling may protect immune system from some age related decline.It strengthen the muscles and lower levels of body fat and cholesterol.The thymus glands of the cyclists looked as if they belonged to younger people,their bodies were producing just as many T cells as would be expected for a young person.Encouraging people to commit to regular exercise throughout their lives is a viable solution to the problem that we are living longer but not healthier.
CARDIO EXERCISES :
[A] WALKING AND SWIMMING :- There may be a powerful link between walking and swimming,and a lower risk of dementia.Regular walking and swimming help to lower risk of heart problems.
[B] PLANKS AND SQUATS :- Other types of strength training can include moves by planks and squats.Its most basic strength training involves using weight to create resistance against the pull of gravity.That weight can be own body,barbells,dumbbells,weighted ankle cuffs and elastic bands.
[C] TAI CHI :- Strength training moves such as tai chi are the best for preserving muscles from age related decline.Resistance or strength training can take many forms but typically involves a series of movements geared toward building or preserving muscle.Tai chi is a Chinese martial art which combines a series of flowing movements,is one form of strength training.This is performed slowly of focus and attention paid to breathing deeply.
[D] BETTER LOOK AND SKIN :- Cardio exercises may improve the look and feel the skin soft and shining with strengthening and developing the core power lower and upper body respectively.Thus helps to stave off the effects of aging.