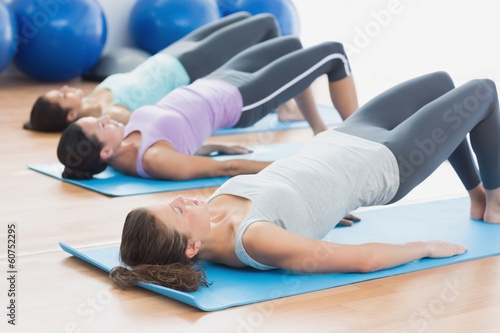 According to experts Pilates is complementary to exercises.It is not going to provide Cardio vascular benefits but an addition to exercise.It is not bearing a weight exercise,It focuses on core strength abs,hips and back.
Pilates was originally devised by Joseph Pilates and he was basically unfit and unhealthy.That is why the exercises he devised were to strengthen his body and core.These are based on the movements that the physiotherapist would instruct.Pilates exercises are meant to heal and were performed on the mat.
THE SURPRISING HEALTH BENEFITS OF PILATES :
[A] Tones the body
[b] Improved co-ordination
[c] Strengthens muscles
[d] Better posture
[e] Increases flexibility
Pilates help him/her that can not stand due to a back injury to get back on their feet since one can do Pilates while lying on the back.These can strengthen core muscles and help to get a better posture and the best part is that with Pilates,exercise all the muscles group including the small muscles which tends to get ignored with weight training.
To perform Pilates you need to warm up for these and cool down too just like any other exercise.You exercise all muscle group with Pilates.You are not bulking up with Pilates,but get a toned physique instead.It needs to be practiced in a gym especially if you practice Pilates on a reformer.Mat exercise can be practiced at home You need to do Pilates 3-4 times in a week according to experts.