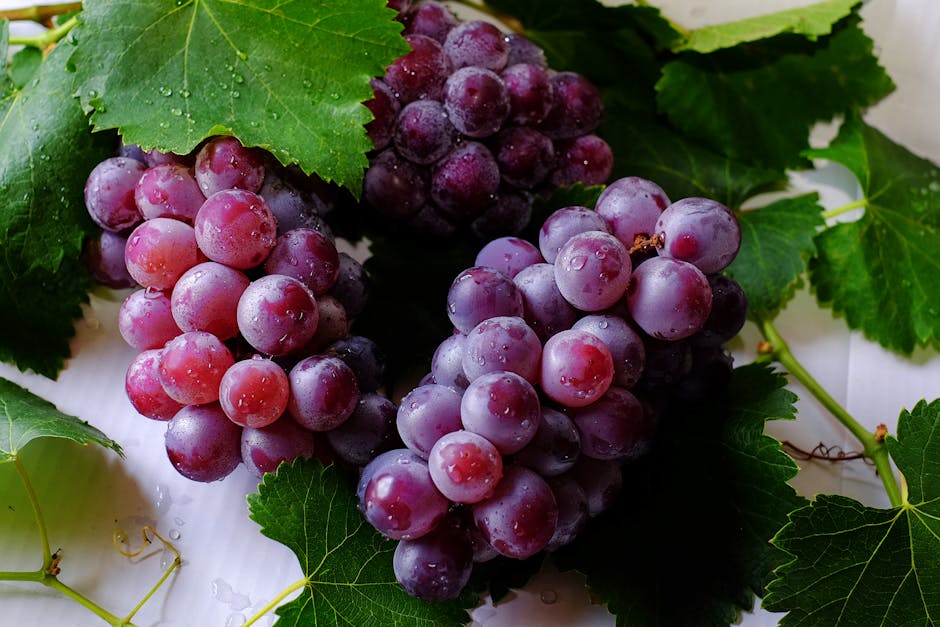 Grapes are one of the most nutritious foods containing carbohydrates,potassium,Vitamin A,C,iron,Vitamin B6,calcium,protein and magnesium.These tiny flavor packed fruits pack a giant punch.So regular using grapes might help in your overall body health.These are in bunches grow on vines,green purple,red,all shapes of round and delicious.
GRAPES AND ITS HEALTH BENEFITS :
There are number of health benefits,some of these are as following :-
1. ENERGY BOOSTING FRUITS :- These fruits contain carbohydrates,particular cellulose,which is a NATURAL ENERGY BOOSTER.Pop a handful of grapes in your mouth and you will have instant energy.Due to the high fiber content in grapes they are slower to metabolize,giving longer lasting energy.
2. GRAPES PROVIDE HEALTHY HEART :- Grapes loaded with Antioxidants which are linked to a reduced risk of cardiovascular disease.Moreover it contains polyphenols which are also associated with decreased risk for cardiovascular disease.According to research study that grape polyphenols could reduce LDL[bad cholesterol],lower blood pressure,reduce inflammation,among other heart healthy benefits.It was concluded that a diet rich in fruits and vegetables,including grapes,can DECREASE THE RISK for cardiovascular disease.
3. HEALTHY DIGESTION :- Grapes contain fiber,that is why ,help the digestive system move along quite nicely.Fiber found in grapes is mostly made up of insoluble fiber that remains intact as it moves through your intestines to keep your bowels healthy.The water inside the grapes is also a key component that aids in healthy digestion.