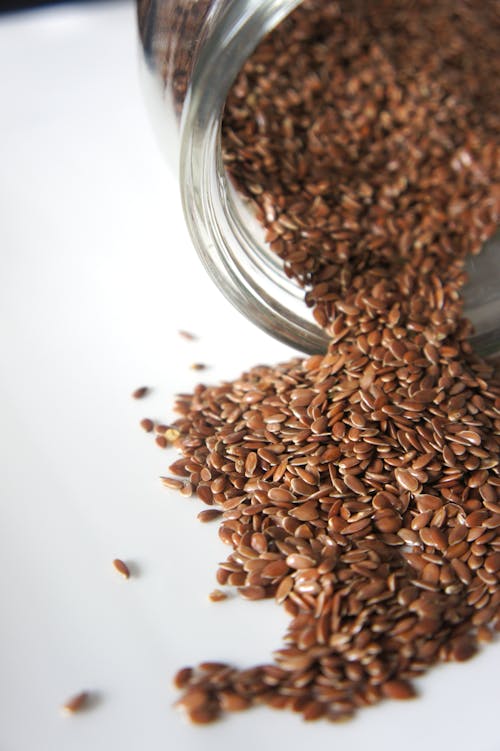 High BP?Here is the way to manage Hypertension by eating Flaxseeds Daily.It is known as to keep blood glucose and cholesterol levels in check,moreover it is also known for its weight loss boosting ingredient.It keeps the heart healthy.Eating Flaxseeds along with a healthy diet helped lower both diastolic and systolic pressure in participants.
FLAXSEEDS FOR HYPERTENSION :-
These are high in potassium,100 grams of flaxseeds contain 813 mg of potassium,which helps negate the ill-effects of sodium.Excess sodium disturbs the water balance and exerts pressure on blood vessels which can shoot up blood pressure levels.Potassium acts as a vasodilator and eliminates extra sodium through urine.Flaxseeds are enriched with omega-3 fatty acids and fiber which is crucial to support heart health.Fiber helps protect the layer of cells lining the blood vessels,which helps keep blood pressure levels in check.
Flaxseeds contain alpha-linolenic acid and lignans which are beneficial in making sure blood pressure does not surge up.Lignans are helpful in improving digestive health,lower blood pressure,diabetes risk and bad cholesterol.
Where to get Flaxseeds ?
Flaxseeds are available in departmental store.But it is not advisable to consume too many of them raw,since these can generate a lot of heat and also their outer shell can contain toxins.If you buy whole flaxseeds,grind as needed and add to oatmeal,yogurt,smoothies,cereal,backed goods and casseroles.Sprouting flaxseeds releases more of their protein and omega-3 fats.
WEIGHT LOSS ;- Flaxseeds the super food is renowned for its weight-loss boosting properties.Regular consume of this super food with healthy diet may loose the extra pounds.Those who are fighting for loss weight these are the natural ingredients to use their daily routine.