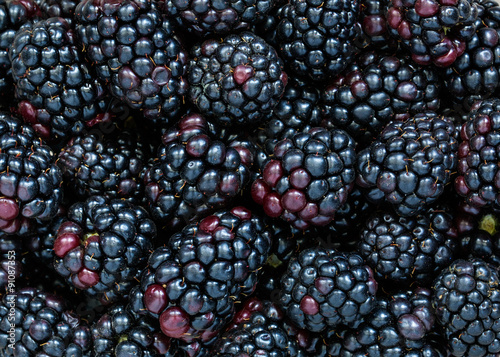 Traditionally Blackberry used as fruit,bark,roots and leaf for healing numerous health conditions that ranged from mild infections to venomous bites.Recent scientific evidences have contributed extensively in unearthing the therapeutic potential of blackberries and its worldwide consumption.
HEALTH BENEFITS OF BLACKBERRIES :
1. Full Of Anti-oxidant :- Blackberry contains anti-oxidants which protect the body.They are full of phenolic acids,flavonoids and flavonois particularly anthocyanosides present in blackberries work against the harmful oxygen free molecules and counteract their action,means they act as a natural detox for the body.
2. Full Of Fiber :- Their high fiber content gives energy and keeps you full,which is great way to stay away from unhealthy snack foods.Fiber is an excellent digestive aide.
3. Improve Oral Health :- Blackberries kills illness causing oral bacteria.Blackberries contain gallic acid,rutin and ellagic acid,a natural phenol anti-oxidant found in fruits and vegies,that anti-carcinogenic and anti-bacterial properties.Blackberries can kill pathogens and has antivirus properties helpful to treat periodontal infections.
4. Improve Brain Power :- Blackberries can help to maintain motor and cognitive skills you age.It improves balance and coordination over a stretch of time.The polyphenols in it increase anti-oxidant levels enough to make them which is potentially beneficial to aging people.
5. Healthy Heart :- High levels of Magnesium and Fiber protect the arteries from blockage and stimulate smooth blood flow.Flavonols such as Anthocyanin protect the heart.High levels of Magnesium helps regulate blood pressure and protect against heart attack.
6. Anti-cancer Properties ;- Containing anti-oxidant properties in blackberries fruits help in preventing lung cancer,esophageal cancer and colon cancer.
7. Weight Management :- Blackberries are high in fiber and low in sugar,that assists in maintaining a healthy weight.
8. Immunity Booster :- Blackberry contains vitamins and minerals that boosts immunity and eating blackberries helps fight various pathogens and protects body from infections and death.
9. Normal Blood Clotting :- Blackberries are high in vitamin K which helps in normal clotting of blood and promotes healthy blood and circulation.Vitamin K is useful for protein modification and plays an important role in protecting bones from osteoporosis.
10. Healthy Bones :- Blackberries contain Calcium and Magnesium which help maintain healthy bones.The calcium strengthens the bones and the magnesium aids the absorption of calcium and potassium in the body.Phosphorus aids in regulation of calcium and assists in building strong bones and contributes in proper cellular functioning.