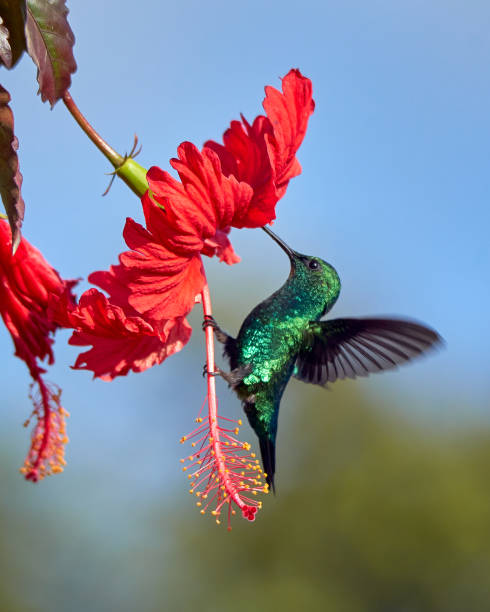 Hibiscus is a tropical flower.It is not just a colorful decoration for garden but may provide some health benefits too.It tastes delicious and its fruity flavor of Hibiscus is tangy and sweet,making it perfect for tea.There are a number of health benefits of Hibiscus tea,the most importants are as follows :
1. Fights Inflammation :- It has ability to fight inflammation which plays a role in the development of many diseases like cancer,asthma,Alzheimer,heart disease and rheumatoid arthritis.
2. Protects with Antioxidants :- Hibiscus plant rich in antioxidants such as beta-carotene,vitamin C and anthocyanin.Antioxidant rich foods really help across the board with quite a few health conditions.
3. Lower Cholesterol :- High cholesterol is a health problem that effects millions of adults and contributes to serious diseases like heart attack and stroke.While some clinical studies have shown hibiscus lowers cholesterol levels,others have shown little effect.
4. Lowers blood pressure :- High blood pressure is a serious health problems like heart attack,stroke,heart failure and kidney disease.So drinking hibiscus tea has been shown to lower blood pressure in humans.
5. Fights Bacteria :- In laboratory studies,hibiscus extract kept certain types of bacteria in check.While it is clear hibiscus has antibacterial properties,researchers are studying its effectiveness in people.
6. Promotes weight loss :- Several studies show a possitive impact on weight loss,which could help prevent obesity but these studies used hibiscus extract,a more concentrated from than hibiscus tea.
7. It supports liver health :- Hibiscus helps keep the liver healthy,according to several studies.The extract protects the liver from a variety of toxins,like due to its powerful antioxidant activity.It's even demonstrated some anti-cancer activity in laboratory tests of liver cells.
Hibiscus is available as tea,powder and extract.It can be enjoyed by these ways.